"Our industry still needs help. I am happy to see my Stagehand Sisters and Brothers and those in film return to work but for members like myself in Theatrical Wardrobe and Makeup, we can't and it's of no fault of our own. I am not choosing to not work, I can't work. In the past fifteen months, I have only had three jobs. Unfortunately, some lawmakers believe people want to be lazy and collect unemployment, but this is not the case for members of our industry or me. I was born with an underlining heart condition, so I physically cannot be a front-line worker. It would be detrimental to my health."
IATSE Local 896 President Barbara Dolney says throughout the pandemic, she watched her members struggle to pay their rent and face eviction. At that moment, she knew something had to be done. By partnering and canvassing with the AFL-CIO's Housing Coalition, YMCA, local volunteer lawyers and local unions in the Houston and Galveston area, Local 896 was able to partner in the launch of the Rent Relief Program in February 2021. With this program, IATSE members and locals in the community can fill out the application for rent relief as well as submit an eviction moratorium, postponing their rent up to fourteen months. To date, Barbara says Rent Relief has processed over 1,500 applications.
"If more legislators were pro-union, they would understand the need for federal funding and extend unemployment benefits during a crisis like now. It would change their perspective," she added. "For some political leaders they have never had to struggle or penny pinch. So, unfortunately, they cannot see it through the eyes of someone who has. It's heartbreaking. This is why pro-union leaders are so important."
Before the pandemic, Dolney says she had never received unemployment and Spring 2020 was her first time filing ever. However, it would not be until August when she would receive the relief funds from her initial filling date in April 2020.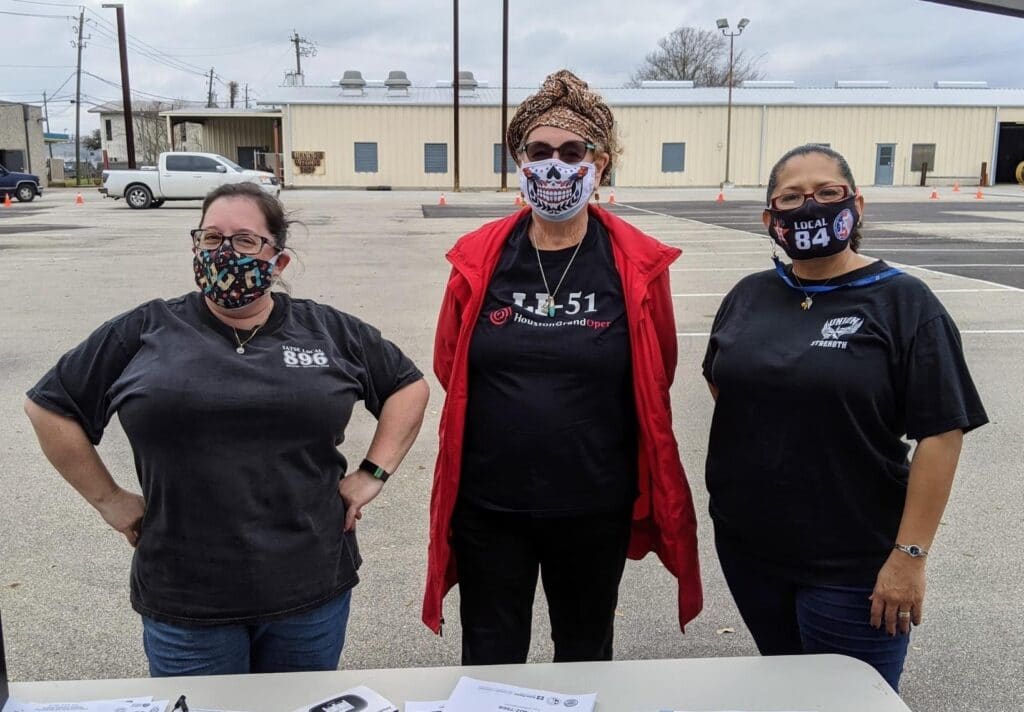 "To ensure my benefits would continue, I needed to call TWC (Texas Workforce Commission) in April 2021. Do you know I had to call the Texas Unemployment main number 466 times just to speak to a representative and confirm my last day of work? Otherwise, my benefits would have been denied. By now, the TWC could have found ways to improve their system, but they have not and likely will not," she said.
Barbara says if it were not for IATSE using Action Builder, an organizing tool that helps members stay connected, she would have been more depressed. "It's a comfort in knowing we're all in this together. From check-ins to mutual aid, mental health and food resources, access to Action Builder and these resources were very helpful," she added. "I just want my IA Sisters and Brothers to know it is necessary we continue to help each other. Stay strong and do not be ashamed to ask for help, because we all need help right now. But, get ready because once work is back, it won't stop!"