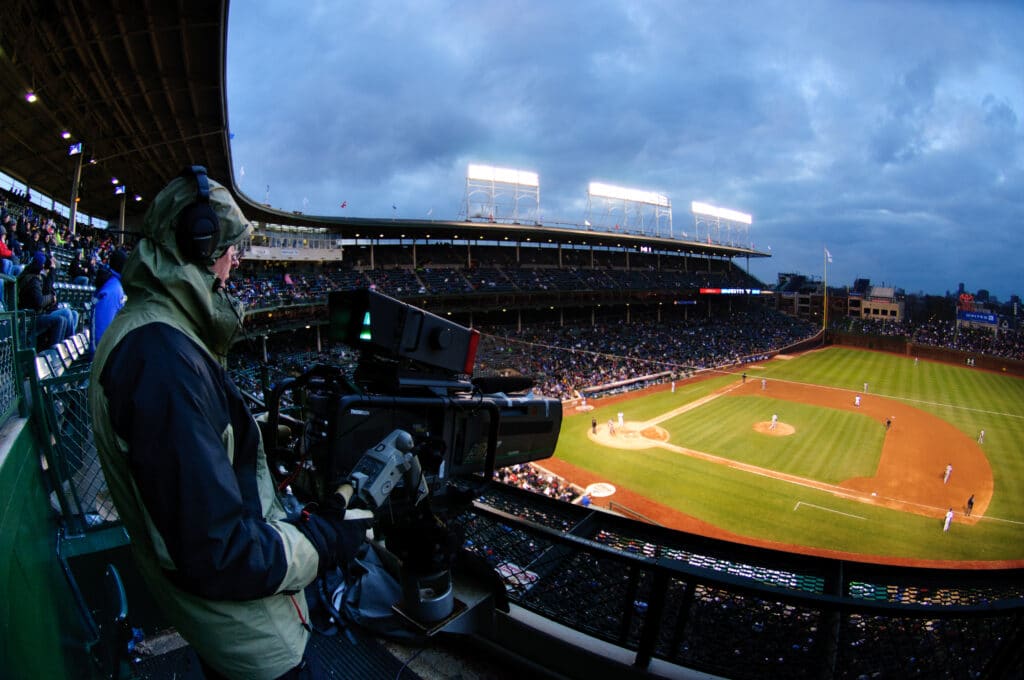 The IATSE has represented workers in television broadcast for decades. Initially our members in broadcast were employed primarily at local television stations. Beginning in 1998 the IATSE began to organize technicians engaged in telecasting live sports events over regional cable sports networks.
Today the Broadcast Department consists of local unions that represent television station employees, and locals that specialize in live sports broadcasting and thousands of members working in broadcast from stage, studio mechanics, wardrobe and make-up artists and hair stylist local unions. These technicians are essential to the production of everything from your local daily newscast to your favorite professional and college sports telecasts.
Broadcast technicians include technical directors, audio technicians, camera operators, video technicians, capture playback operators, editors, graphic artists, and utility technicians. These highly skilled technicians are always at the forefront of technological innovation as the introduction of new equipment is an unceasing element of live broadcasting.