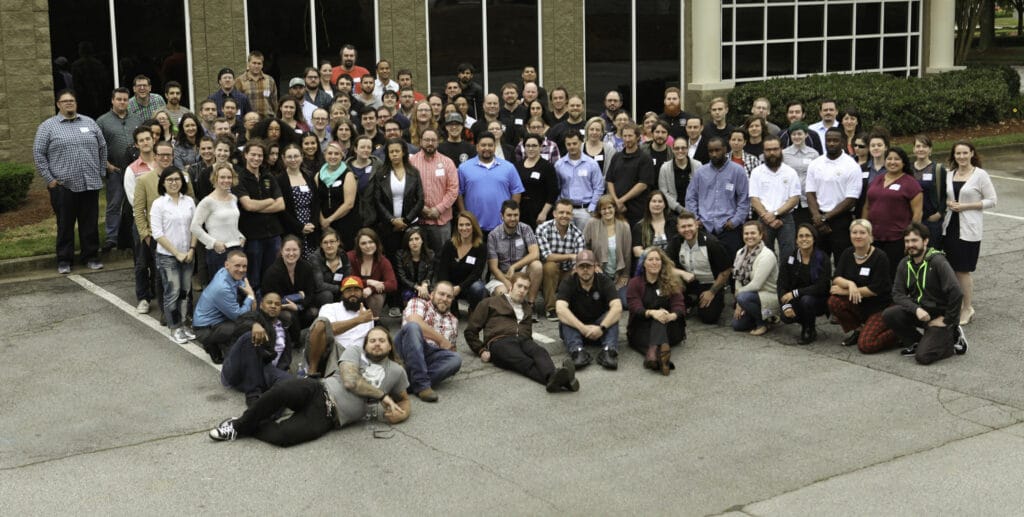 Overall, the Young Workers initiative aims to engage, encourage, educate, and support the next generation of active IATSE members and leaders to build long-term collective power. The AFL-CIO specifically defines "young workers" as those under the age of 35.
---
Creating a Young Workers Committee
A Young Workers committee can be founded at any local union, and is independently governed with the goal of encouraging participation in your Local. Local Young Workers committees have run food drives, organized phone banks, volunteered their skills, organized fellow entertainment workers, showed solidarity with other unions, and brought education opportunities to their local unions.
Click here to learn how to start a Young Workers Committee at your Local Union.
---
Young Workers Conference
Every two years, the International Young Workers Committee hosts the Young Workers Committee Conference, where active young members gather to learn about the history of the IATSE, gain valuable leadership skills, and network with IATSE kin from across the United States and Canada.
Previous Young Workers Committee Conferences include the 2012 Philadelphia YWCC, the 2014 Portland, OR YWCC, the 2016 Atlanta YWCC, the 2018 Silver Spring, MD YWCC, and the virtual 2020 YWCC.
DETAILS FOR THE 2022 YWCC COMING SOON