Motion Picture and Television Production Department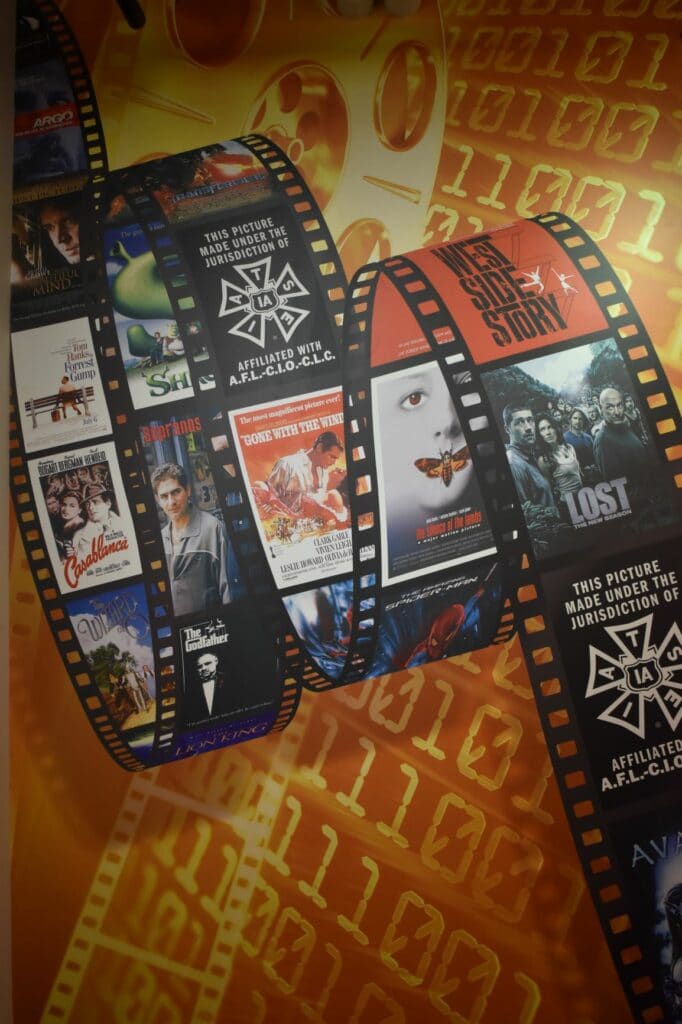 For more than a century, we have been the preeminent source of skilled labor for the motion picture industry. IATSE members are union-trained in the latest technologies and safety techniques; productions in the United States, Canada and around the world have benefited from the passion, skills and hard work of our crews.
From the soft light falling on an actress' face to the color and style of the gently fluttering curtains in her living room during a summer rainstorm, the elements that help create beautiful visual imagery and emotional moments are crafted by members of the IATSE Motion Picture Division.
On movies large and small, animated films and series, internet content, television shows across the dial – including children's programming, reality, game, awards and talk shows – the list of our job requirements and skills is nearly endless. We build the sets, design the clothing, frame the image, record the dialogue, edit the scenes, animate the characters, and yes, even create weather to help bring a story to life.