When it comes to creativity for the 2022 holiday season, our IA Kin made sure to have the last sleigh! For the third year in a row, IA members in the U.S. and Canada claused a scene everywhere, spreading the holiday cheer with festive holiday cards, bright light home displays, film crew badge Christmas trees and the best holiday production crew shots in snow business, we can't deny that this year's submissions were all tree-mendous!
To enter the contest, members were asked to submit their best holiday photos to the Communications team for a chance to win. And while most members chose to submit photos showcasing their home or Christmas-costumed pets other IA members chose to spruce things up and submit Scamazon family Christmas cards, a Gummy bear snowman sculpture and even a Santa-inspired Christmas Jeep, adding a little holiday competitive sled-ge to it all. In total, we received over twenty crew shot entries and over 100 submissions.
Until next time, a mistle-toast to the holiday season, congratulations to the winners, and a round of Santa-plause to all the members who participated in our Third Annual IATSE Holiday Photo contest. Here's a collection of our favorites in no particular order.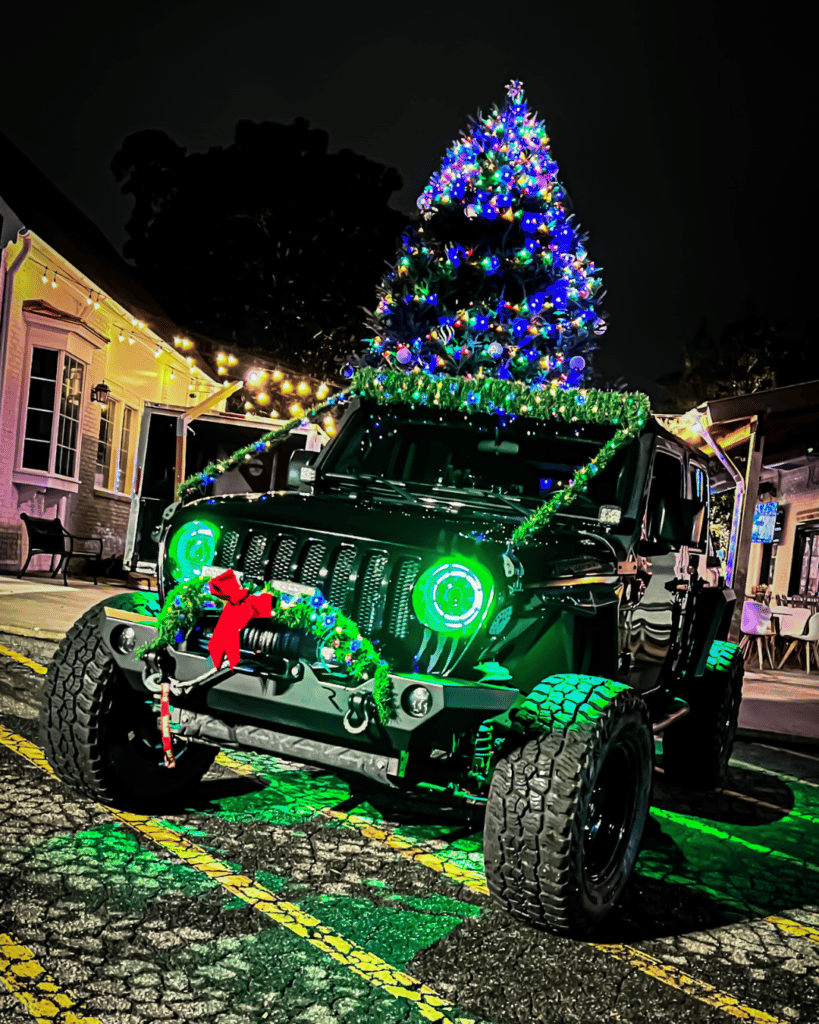 Dean Burns, Local 479, Santa's Jeep
"Every holiday I have been dressing up my Jeep and driving it around my town. It all started when I named my Jeep "Nightmare". Of course I had to go all out for Halloween, but it works for the other holidays as well!! It's always nice to see the smiles it brings to people's faces."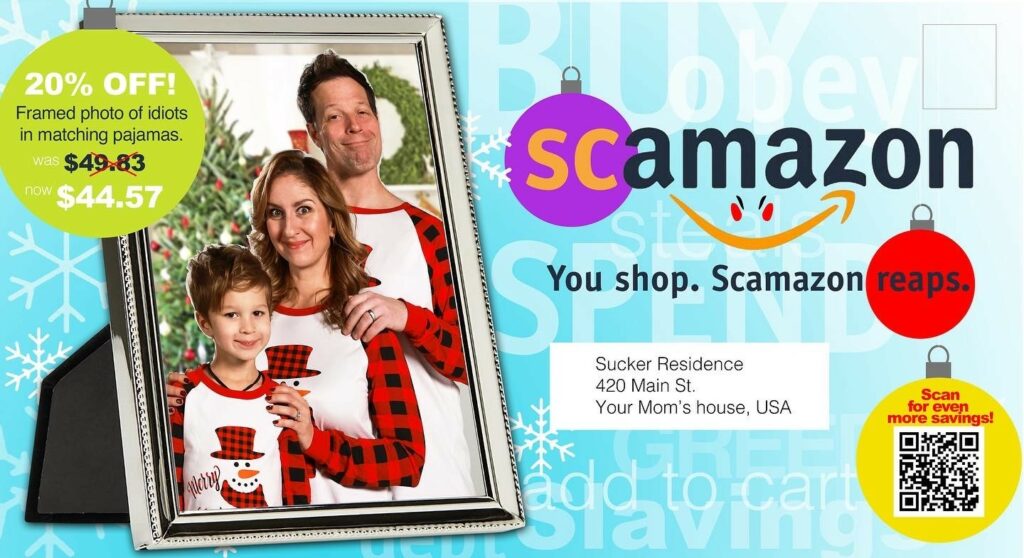 Johanna Jenkins, ADG Local 800, Scamazon Holiday Card
"My husband's sister texted us about a sale on matching family pajamas at Old Navy. "Why would she text us that?" I said. "We're not really into that sort of thing…. Hey know what might be funny though??" And the idea was born. An opportunity to poke fun at consumerism and create some fake ads for fake products for a fake company. The card was successful in that a lot of people threw it away with their junk mail. However, the card was unsuccessful because a lot of people threw it away with their junk mail! Doh!"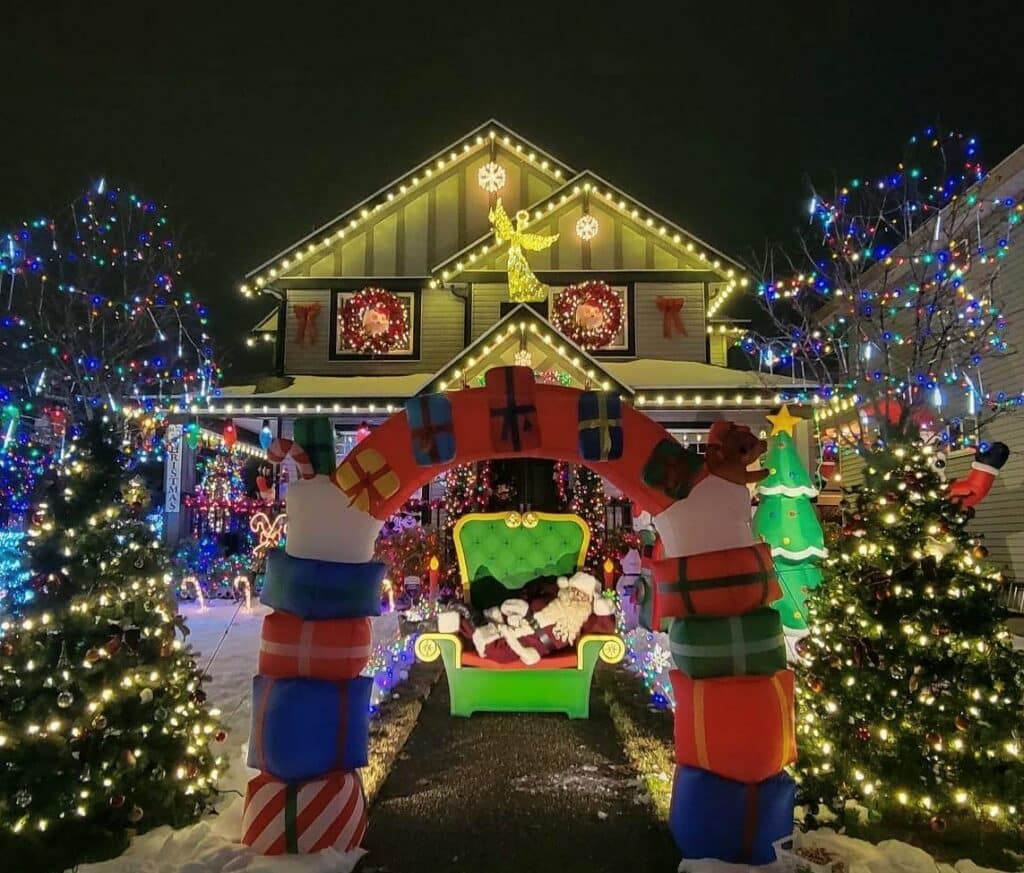 Dave Murray, Local 891, Santa's Lighthouse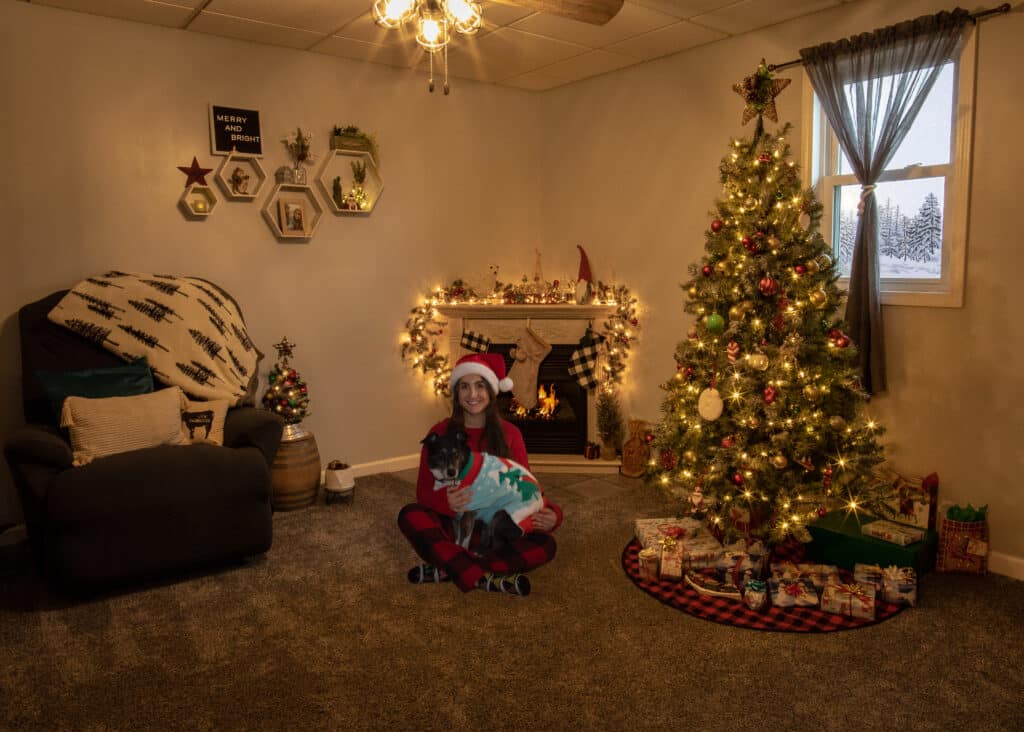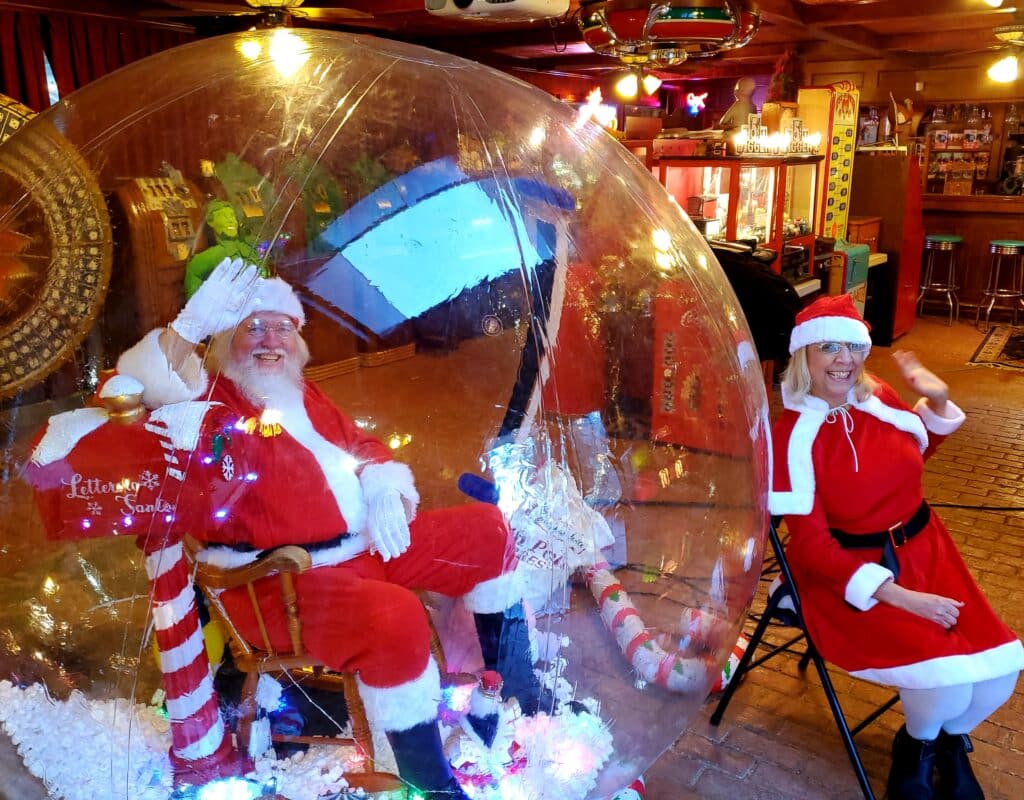 Mark Davidson, Local 891, Santa Claus is Coming to Town!
"Hasn't everyone thought of being Santa plus my kids and grandkids all loved it simply it made people smile, and it feels good to pass it on. Happy New Year!"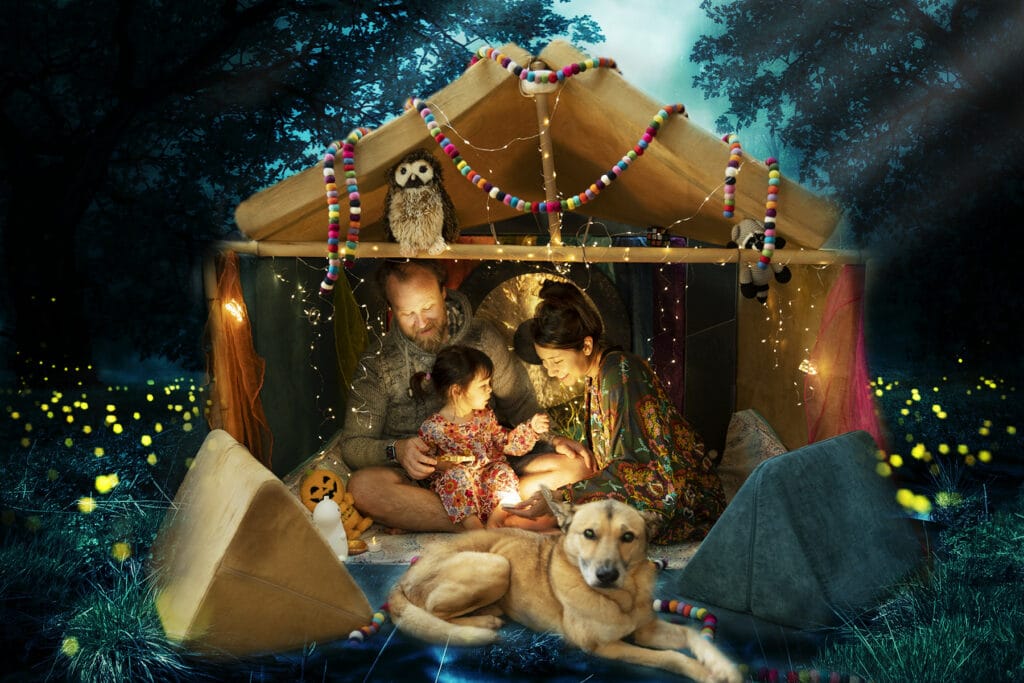 Lara Solanki, Local 600, The Small Things Holiday Card
"My family and I had a lot of "firsts" this year so when it came to creating our holiday card, I wanted to capture the magic we experienced from not just the big adventures but also through the everyday small things in life."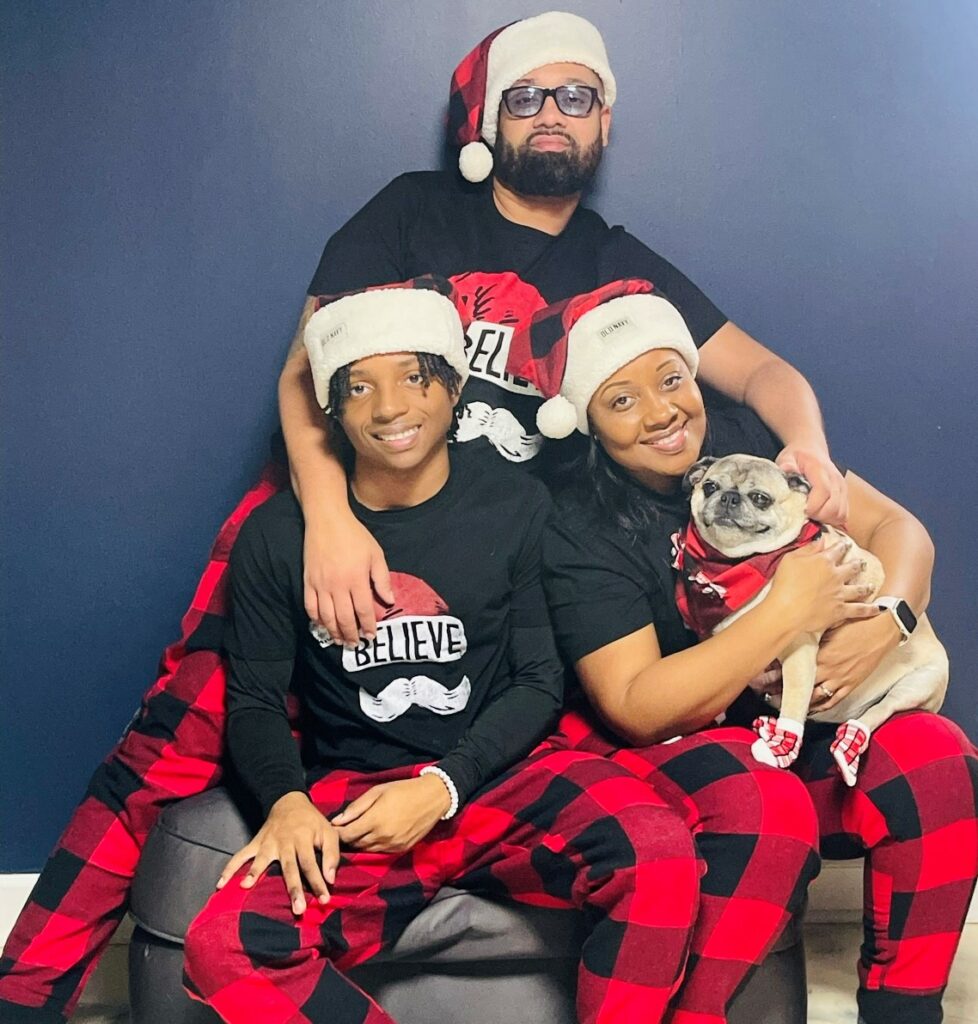 Samantha Shoffner, ACT, Gummy Bear Snowman