A round of Santa-plause to our IA Kin everywhere! In early December International Alliance of Theatrical Stage Employees (IATSE) announced the return of its 2nd Annual Holiday Photo Contest, a new tradition originally designed to spread holiday cheer for our members during the 2020 holiday season amid the ongoing global pandemic. This year, once again IA members in the U.S. and Canada joined in the holiday fun by bringing their A-game with their festive décor from dazzling light home displays, vibrant menorahs to joy-filled family portraits, and candied-cane crew shots.   
To enter the contest, members were asked to submit their best festive holiday photos to the Communications team for a chance to win. And while most members chose to submit photos showcasing their home or office holiday displays other IA members chose to spruce things up and submit crew shots from holiday productions they were working on from The Nutcracker, How the Grinch Stole Christmas, A Christmas Carol and more. In total, we received over ten crew shot entries and over 100 submissions.
A mistle-toast to the holiday season, congratulations to the winners, and a huge thank you to all the members who participated in our Second Annual IATSE Holiday Photo contest. Here's a collection of our favorites in no particular order: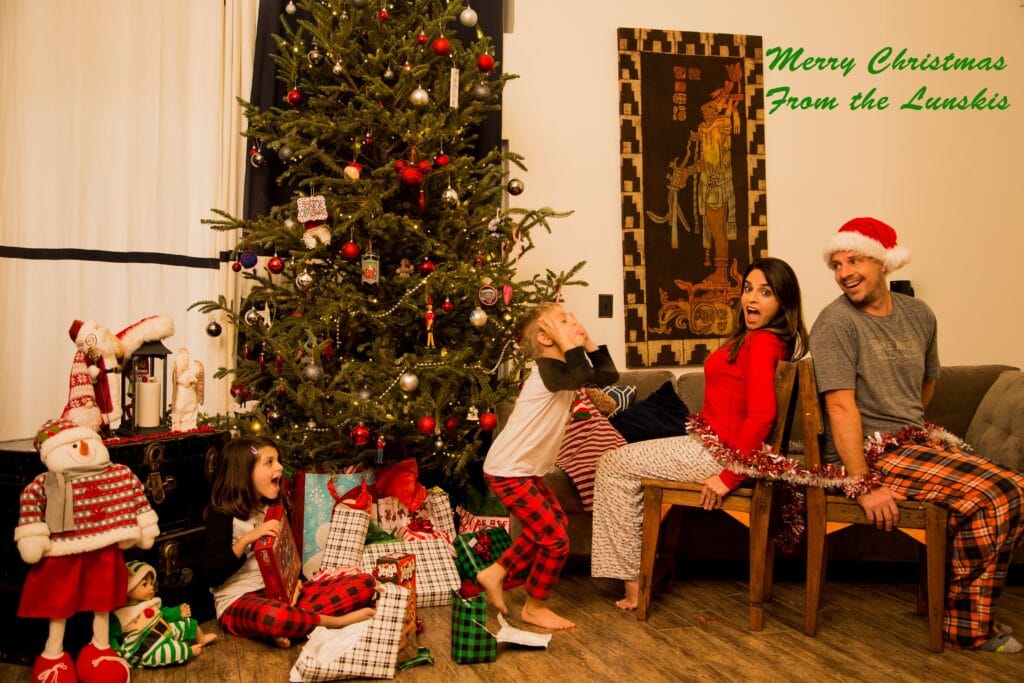 Sean Lunski, Local 600
This is an idea I came up with while my wife was pregnant with my son.  We wanted to do something fun for the holiday card and that we could keep as a tradition. This has been the 7th year that we have done the same set up.  It'll be nice to look back on as they get older.  We hope it puts a smile on people's faces.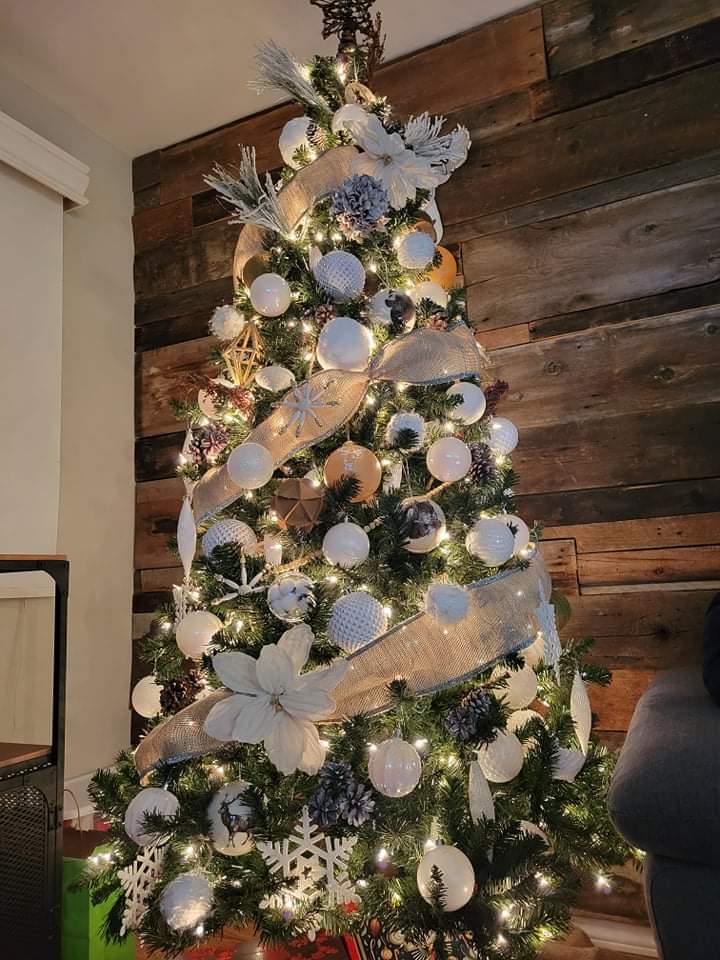 Jean Paul Botelho, Local 514
I have been "upgrading" my x-mas tree each year with news balls so I can always keep it elegant and bright! In these uncertain times I really appreciate the opportunity to share a brief moment of my holidays with my friends and colleagues. Happy holidays to everybody!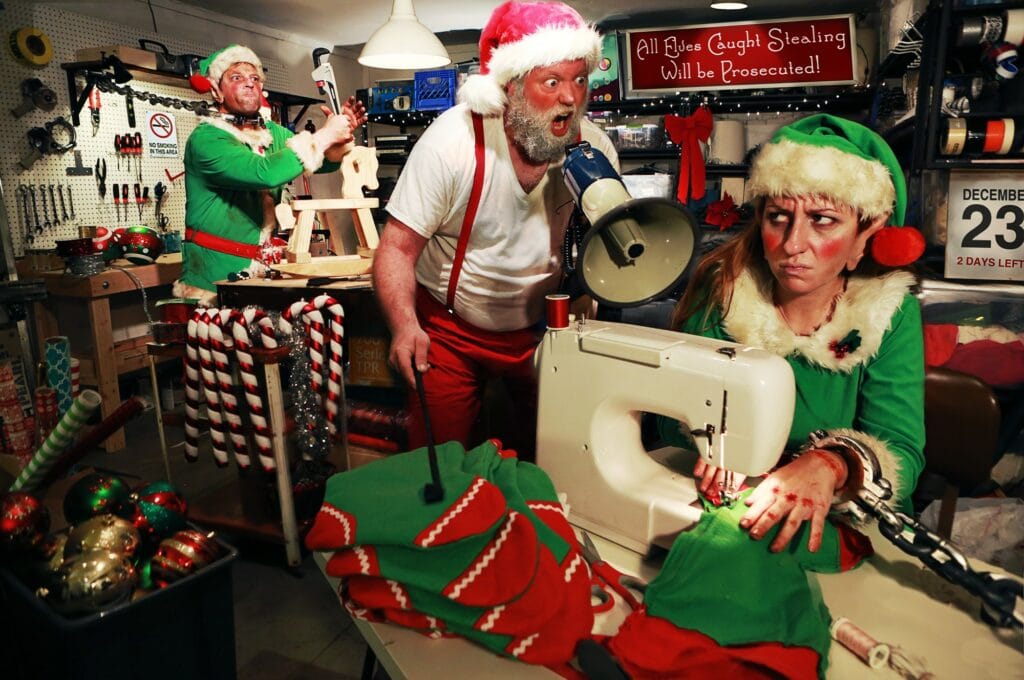 Johanna Jenkins, ADG Local 800
My husband and I like to go all out on our holiday cards each year. For this one we wanted to expose the poor working conditions at Santa's workshop. The elves need to unionize!  As workers in this industry we aim to entertain, and it's been particularly important to keep spirits up during these unprecedented times. We hope that our cards bring a chuckle to whomever needs it.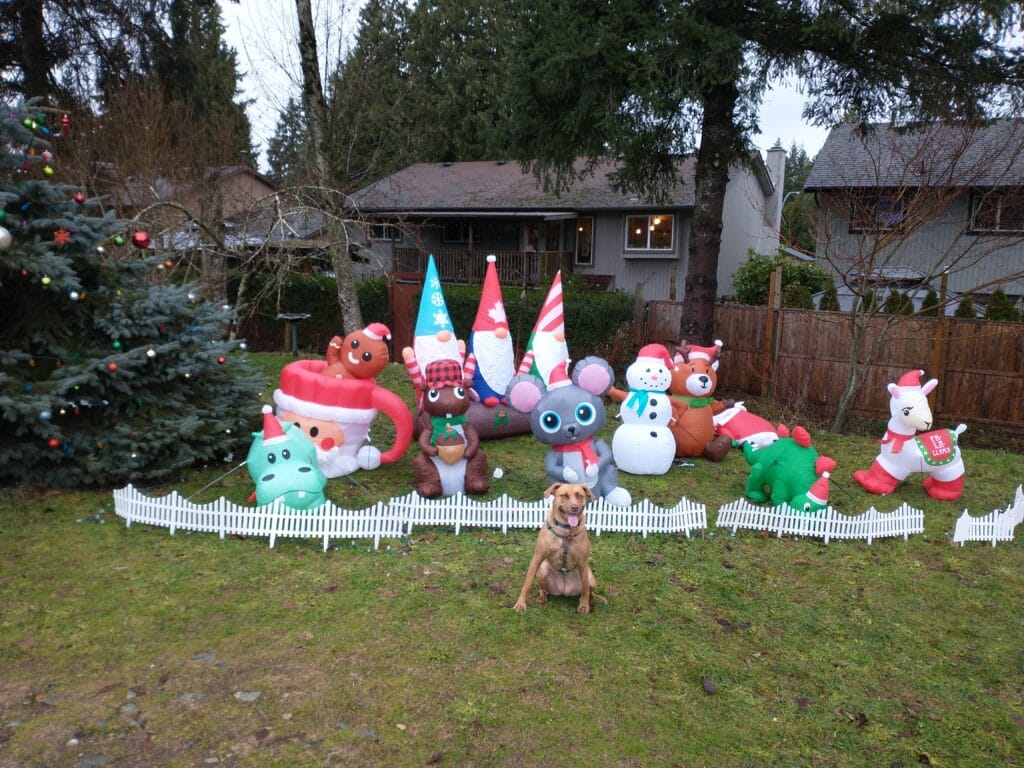 Bob Hampson, Local 891
I chose to take on a new puppy on December the 24th, 2019. Bailey has become my constant companion, motivation, and inspiration during these challenging "Covid times". She's my enthusiastic reminder that every day is to be taken and enjoyed to the fullest. We are all worried about the future, but the true secret is to be fully immersed in the Present. I cannot take the praise for the Holiday decorations we stumbled upon but wish to share the sheer Joy of that moment with the rest of my Brothers and Sisters. All I hope to achieve is to make someone smile if only for a fleeting moment.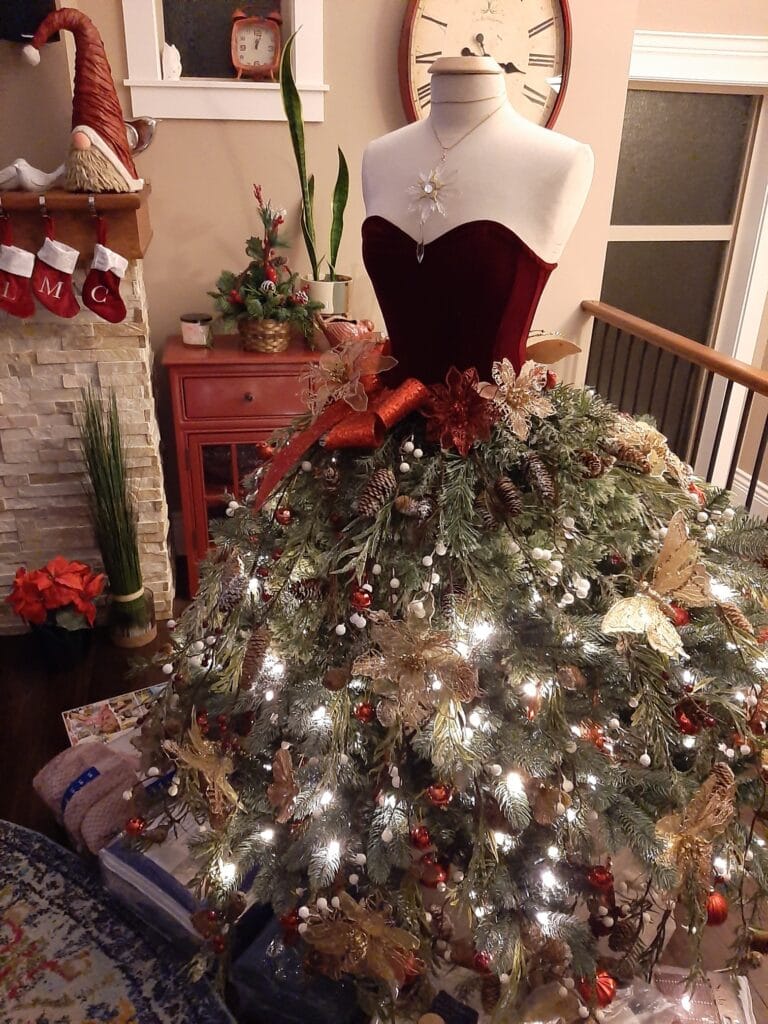 Loreann Penner, Local 891
I wanted to decorate in a different way that would represent the fantastic IATSE costume department I work in. The contest was a little bright spot in uncertain times.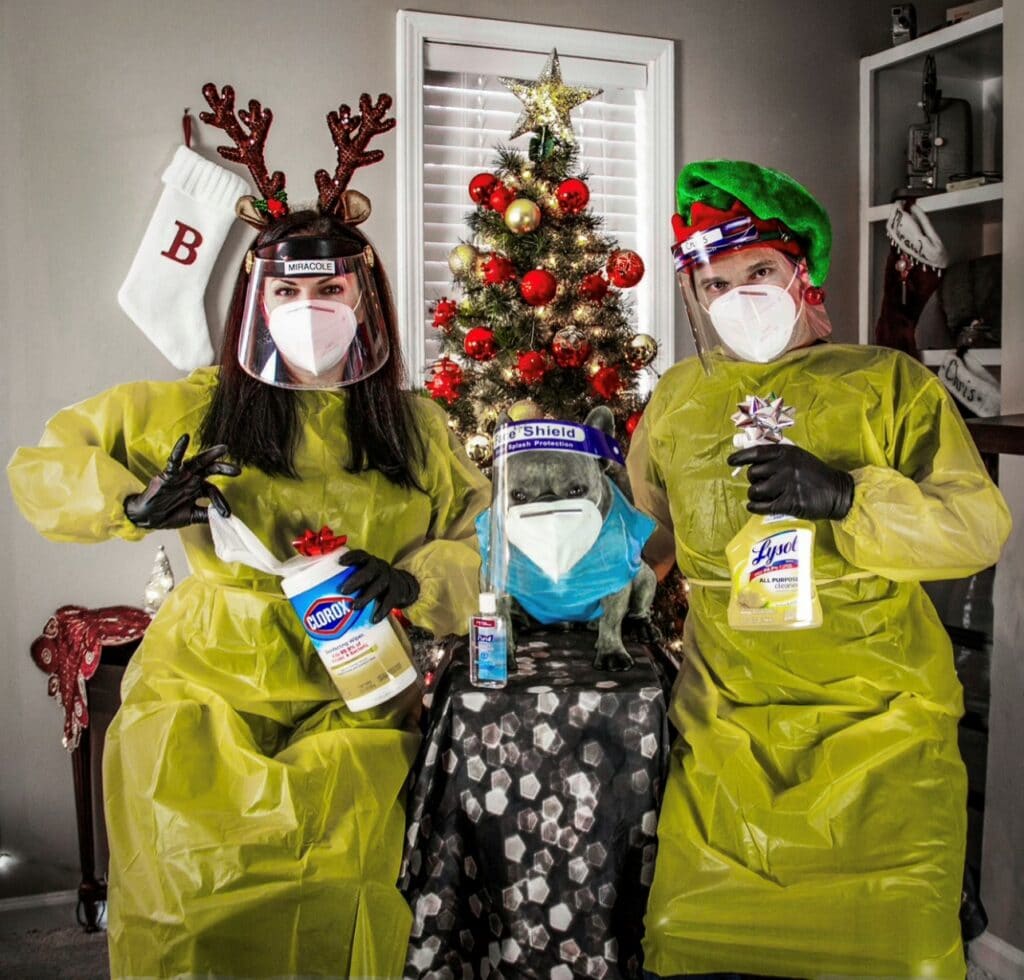 Miracole Burns, Local 479
In the photo: Miracole Burns, Chris Burns and Bijou Burns (dog). Our inspiration, as you can see, was navigating COVID during the holidays.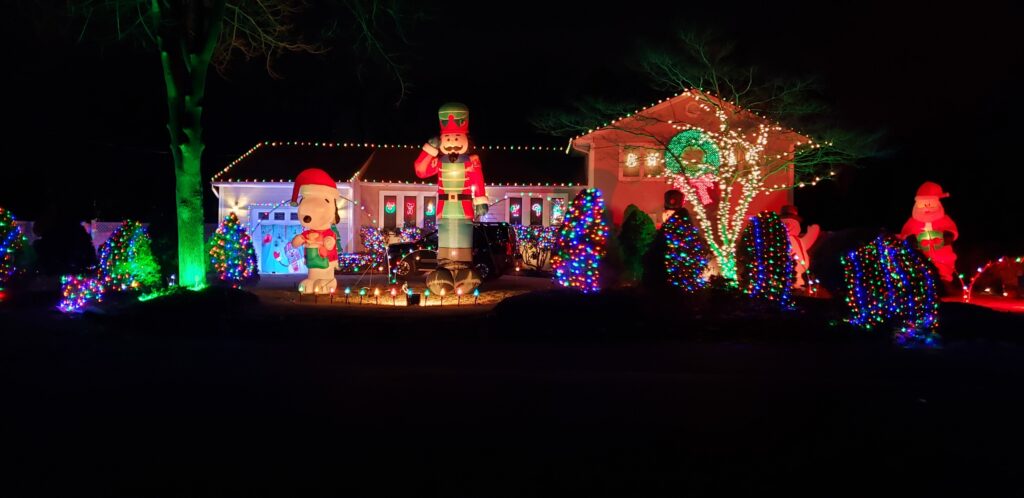 Mike Martinez, Local One
Originally my kids were the inspiration for decorating the outside of our home. Now, it's now only my family but the
community decorating and enjoying the season. Just last week we had a tough day at work with testing, sickness etc., I came home to find a drawing with a thank you note from a kid from the neighborhood regarding the decorations. That note made it all worthwhile.