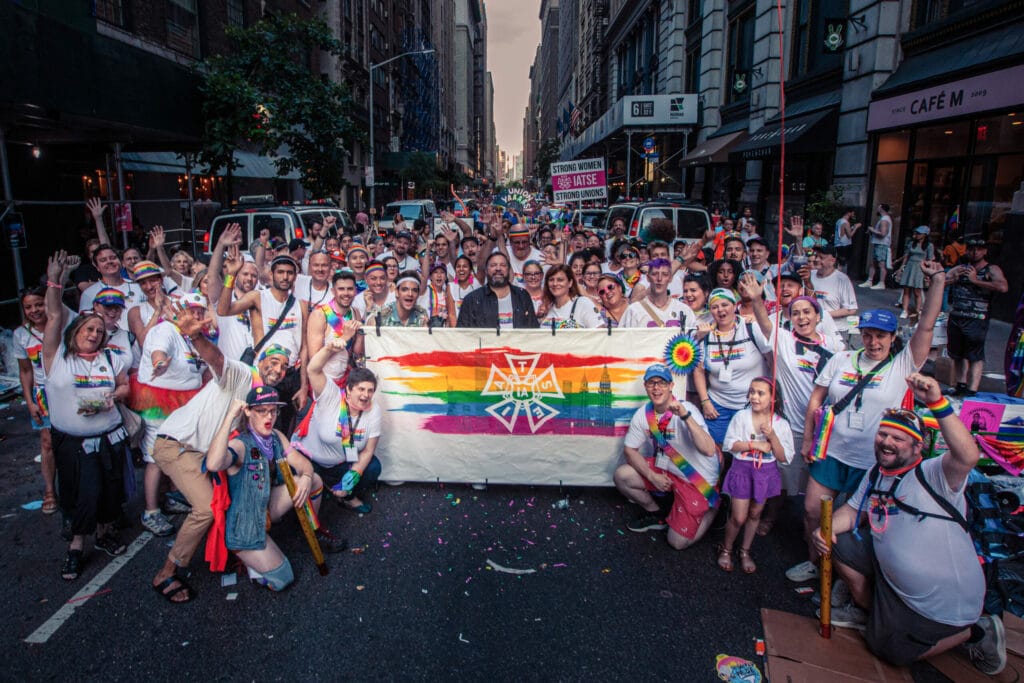 The IATSE Pride Committee works to enhance LBGTQ+ members' inclusion, visibility, and potential for success within the union, the workplace, and the community, across our various crafts and geographic locations. The IATSE is committed to the principle that all people are equal, and therefore deserve respect and fair treatment, regardless of sex, gender identity/expression, or sexual orientation.
The initialisms that have been used to describe our community are constantly evolving and different groups have different preferences. As such, we have chosen to adopt the "Pride Committee" name so as not to exclude anyone who self-identifies as part of our community.
The Committee is made up of IATSE members/officers/staff who identify as LGBTQ+. At every General Executive Board meeting we will hold an event for any self-identifying LGBTQ+ attendees to participate in. Throughout the year there will also be options for both LGBTQ+ members and their allies to participate through activism, parades/marches, education, etc.
You don't have to be an expert, you just need an open mind, an open heart, and the willingness to learn.
---
Contact:
If you'd like to be kept in the loop about what's going on with the IATSE Pride Committee, please sign up to our mailing. You can access it by visiting our website: www.iatsepride.net.
Or, if you have a question, you can shoot us an email at: iatsepride@iatse.net