The IATSE Political and Education Departments Present: The PRO Act what's in it and what you can do to get it passed (rebroadcast)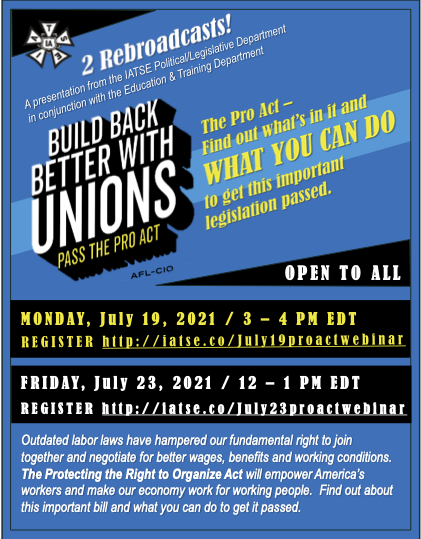 Outdated labor laws have long hampered our fundamental right to join together and negotiate for better wages and benefits while contributing to rampant economic inequality. Join us during the PRO Act Week of Action for an important rebroadcast and learn how this legislation will empower America's workers!
Register for 7/19 session ➔

Register for 7/23 session ➔
CEOs said they were taking lower base pay during COVID-19. But On average, the salaries of S&P 500 CEOs increased by more than $700,000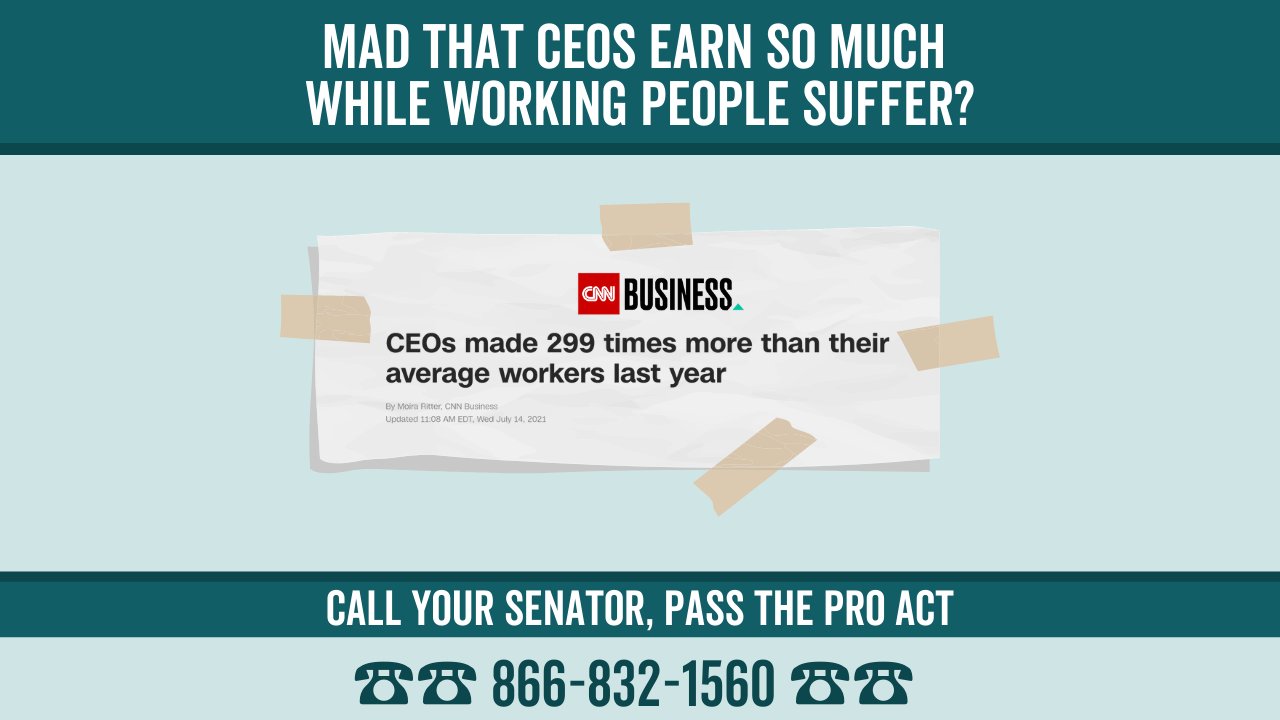 In 2020, CEOs of S&P 500 companies received, on average, $15.5 million in total compensation.The average S&P 500 company CEO-to-worker pay ratio was 299-to-1. Passage of the Protecting the Right to Organize (PRO) Act to give workers freedom to organize a union will help restore balance between the pay of CEOs and working people. Read Full Report ➔


Is your Local tracking safety & craft skills classes?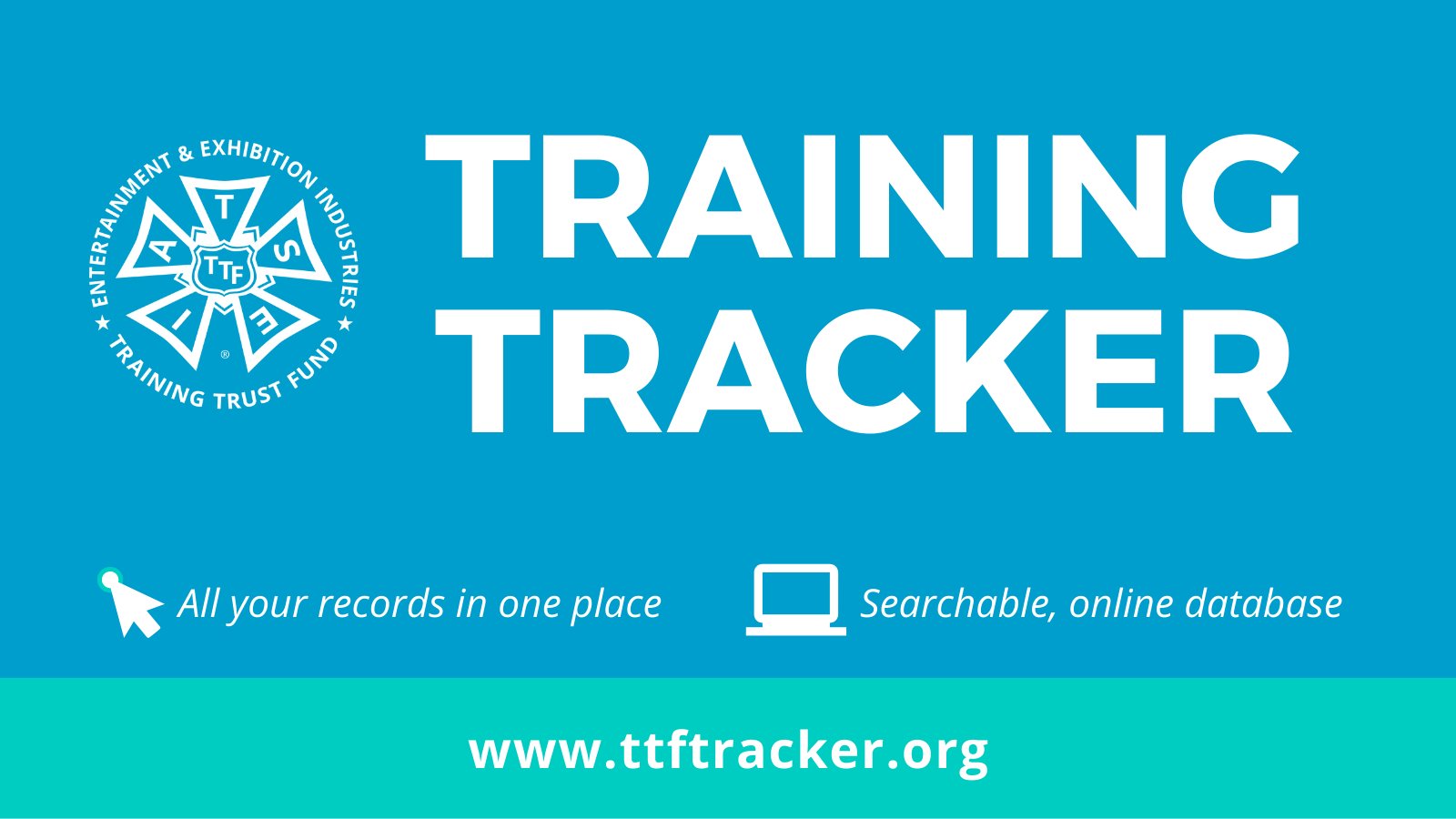 Is your local tracking safety & craft skills classes? More employers are using the TTF's Training Tracker to view the courses IATSE workers are taking. Make sure your local signs up for an account to start submitting classes to our searchable database. With your courses all in one place, you can easily keep track of the safety and skills trainings taken by IATSE workers in your local. All the important information is at your fingertips and we do most of the work for you. Learn more ➔
Research shows labor unions help lower the risk of poverty
Belonging to a union or living in a U.S. state where organized labor is relatively strong helps lower the likelihood that you will fall into poverty, according to new research.
A peer-reviewed study examined how unionization is correlated with poverty and analyzed data on poverty and unionization rates from 1975 through 2015. The findings imply that a 5 percentage point decline in union membership translates, on average, into a 2 percentage point increase in the probability that a resident of the state will fall into poverty. Read more ➔