IATSE Mourns Sister Halyna Hutchins
We are heartbroken and devastated to learn that one of our members, sister Halyna Hutchins, died yesterday from injuries sustained on set while working as the Director of Photography on Rust in New Mexico. Our entire alliance mourns this unspeakable loss with Halyna's family, friends, and the Rust crew.
We are activating our partnerships across the industry to provide support and resources to our sisters, brothers, and kin.
Creating a culture of safety requires relentless vigilance from every one of us, day in and day out. Please, if you see something, say something. If you feel unsafe on set for any reason, including harassment, send us a tip via the IATSE Safety Hotline at 844-422-9273 or using our safety info app.
Union Colours for Drayton Entertainment as Scenic Painters Vote to Join IATSE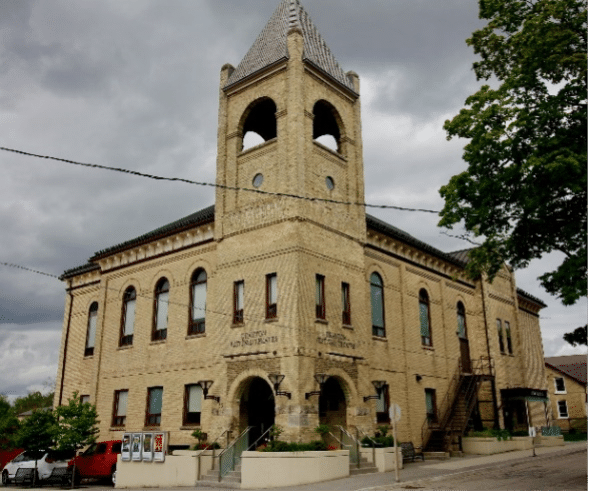 TORONTO, ON – Scenic artists/painters at Drayton Entertainment have voted unanimously to join IATSE Local 828, which represents scenic artists and prop builders throughout the Province of Ontario. The decision from the Labour Relations Board of Ontario was issued on October 14, and awards Local 828 jurisdiction for all Drayton Entertainment's scenic artists/painters.
"It's a huge decision and a thrilling conclusion to a long year," said IATSE Local 828 Business Agent Sondra Richter. "Drayton scenic artists can be very proud of the courage they showed in recognizing that they needed representation and in coming to us to ask for it. We are proud to welcome these highly skilled workers into our Local and look forward to negotiating their first agreement with Drayton." Read more ➔
AMAZING: IATSE Local 476 crew saves a life!
Story from Local 476 member Sean Budde: "Today on location a large fire broke out in a building across the street from the set we were prepping. One of our drivers, an 80 year old man who happened to be an ex-fire captain, ran into the building without thinking twice. Two rigging electricians on our show, Pauli Bianco and Chris Sammarco, followed him inside. On the third floor, they found a 92 year old woman in a wheelchair. With smoke quickly filling the building, Pauli threw the woman over his shoulder and the driver grabbed the wheelchair and they successfully saved the woman's life, carrying her out of the building with Chris clearing their path. I'm in awe at the bravery of our crew today and their actions. Had it not been for them that woman wouldn't have made it out alive. Absolute heroes."
Pictured: Pauli on the left and the driver Eddy on the right. (Chris Sammarco not pictured, unfortunately).
Building Mindful Muscle Memory for Halloween
Tune in to learn calming breathing exercises that you can work into your daily routine. Join non-traditional instructor Reggie Hubbard for an hour of conversation about wellness and a bit of easy stretching and breathing, designed for everyone at this webinar-style event (attendees will not be seen on screen). All are welcome. Register here ➔