IATSE Members Protest Metropolitan Opera in Virtual Picket Line

The IATSE is taking the fight against the Metropolitan Opera lockout online with a virtual picket line. The picket line can be seen on MetOperaPicketLine.com and stagehands, costumer and wardrobe employees, lighting designers and technicians, set designers and craftsmen, make-up artists, broadcast technicians, and ticket sellers, along with other supporters, are taking part.
In a statement Jonas Loeb, IATSE's director of communications, said, "Met Opera workers have a tremendous community standing beside them in solidarity, and our digital capabilities allow us to showcase that 24 hours a day, all across the world. If bosses like Met General Manager Peter Gelb are going to use an unprecedented pandemic as an excuse to reach into workers' pockets and undercut their livelihood, we will respond with equally unprecedented and innovative digital tactics." Join the line ➔
IATSE CONGRATULATES TEAM UNITE AS NEW LEADERSHIP OF CANADIAN LABOUR CONGRESS
The IATSE is thrilled that Team Unite has been elected as the new leadership of the Canadian Labour Congress. The team, made up of the UFCW's Bea Bruske, CUPE's Lily Chang, and the IATSE's Siobhan Vipond, was elected by a strong majority of the 4,000+ delegates during the final day of CLC Convention 2021.
"With their proven records as trade union activists, the members of Team Unite bring a wealth of experience to the Canadian Labour Congress. We're looking forward to seeing their progressive leadership unfold. This is the first time an IATSE member has been elected to a fulltime executive position at the national level, and I couldn't be more proud," said IATSE International President Matthew D. Loeb. Read more ➔
IATSE Locals 1, 74, and 764 Join Striking Mine Workers in NYC

IATSE Locals 1, 74, and 764 joined United Mine Workers from Warrior Met Coal in Brookwood, AL who have been on strike since April 1st. The miners are now taking the fight to the coal plant's largest shareholders in NYC.

IATSE Diversity, Equity, & Inclusion Committee Juneteenth Statement
The commemoration of this day is especially poignant at this time in history. The call for racial & socio-economic equity has never been more unified, or cacophonous, across so many equity seeking groups. As a society we must seize this momentum to bring forward our varied histories that shape our present, and continue to influence our future. With this holiday gaining more prominence nationally, we are delighted that President Biden has signed it into law, officially making Juneteenth a federal holiday.
Please join us in recognizing the historical significance of this day and continuing to foster the celebration of Juneteenth/Emancipation Day. Read more ➔
Court's latest anti-union ruling shows why we need PRO Act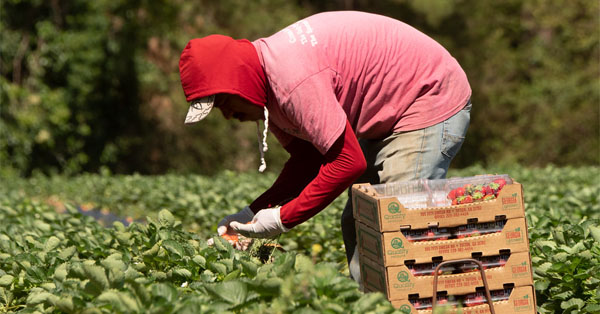 In the case of Cedar Point Nursery v. Hassid, the U.S. Supreme Court ruled on Wednesday that a California regulation allowing union organizers to recruit agricultural workers at their workplaces violated the constitutional rights of their employers. The vote was 6-3, along the justices' conservative-liberal ideological lines, with Chief Justice John Roberts declaring that the regulation "grants labor organizations a right to invade the growers' property," which was a "per se" taking of private property without just compensation. In response, AFL-CIO President Richard Trumka released this statement on Wednesday:
"The grudging manner in which the court's majority accepted important regulatory systems that protect the basic rights of working people and, by extension, the public at large underlines what we repeatedly have said about workers' right to organize — that in order to ensure all workers have a fair shot in exercising our rights, Congress needs to pass the Protecting the Right to Organize Act." Read more ➔